Posted July 27, 2012 in
News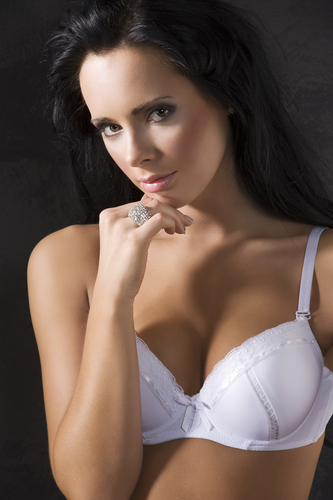 Undergoing breast augmentation is a big decision, and some patients may be on the lookout for alternatives to surgery. On their search for another way to enlarge their breasts, they may come across breast enlargement or enhancement pills, which claim to increase bust size naturally. So do these pills really work?

The answer, in short, is no. Breast enlargement or breast enhancement manufacturers that use herbal remedies possess no scientific evidence that their products are effective. The claims they make in their advertisements are not based on any credible scientific studies.
Manufacturers of these products market them as herbal supplements because there is no governmental oversight that investigates claims made by homeopathic product manufacturers. Their claims are therefore never investigated by the Food and Drug Administration. They do not have to be proven effective in order to make it onto the market.
Most breast enlargement products claim that they contain herbs with phytoestrongeic properties, such as black cohosh, wild yam, soy, and flaxseed. Firstly, some studies of these products have shown that they, in fact, do not contain any of the herbs they claim to contain.
Furthermore, these specific plant products can actually have an antiestrogenic effect in the breast tissue of women who havent yet gone through menopause. They are also misrepresenting how phytoestrogens function in the body. In short, breast enlargement pills will not do what they claim they will do. If they did contain actual estrogen, these products would be drugs (drugs that could possibly increase the customers risk for breast cancer, as do almost any drugs that affect the bodys glandular system).
One drug that does have a slight affect on breast size is the birth control pill. The pill can increase fluid retention, which slightly alters breast size. However, the pill is under the oversight of the FDA, and is only prescribed by a knowledgeable physician. Its not comparable to herbal supplements.
The size of your breasts is determined by genetics, and by how much you weigh (you might notice that your breasts can be one of the first body parts to change when you gain or lose weight). Herbal supplements will not change your genetics. The only way to gain significant, real, noticeable breast size is through breast augmentation.
For more information on breast implants in Northern Virginia, call us at (703) 574-2588 or click here to set up a consultation. Follow us on Twitter and Facebook.