Posted September 25, 2018 in
Breast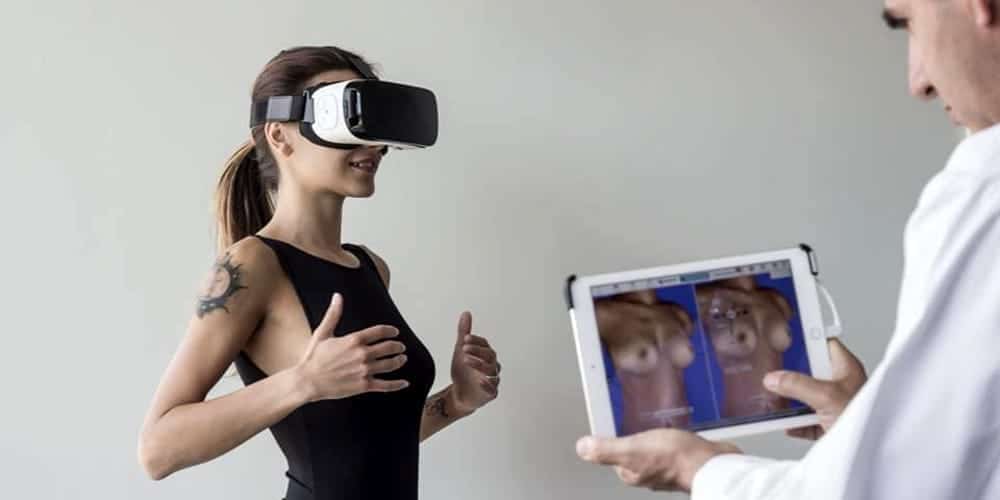 Many women want to enhance their breast shape or improve their self-image through a breast augmentation procedure. Whether you want to increase the fullness of your breasts, improve the balance of breast and hip contours, or enhance your self-image and confidence, the board-certified plastic surgeons at NOVA Plastic surgery can help you achieve the natural look that you desire.
However, making the decision to undergo this procedure can be a daunting one for most patients. Even after seeing numerous before and after photos, they will still question if those results are achievable for them. To help patients visualize the results they desire, NOVA Plastic Surgery includes Crisalix technology in their consultations. Crisalix is a 3D virtual simulation technology that can help patients answer the question, "will this work on me?". As the only provider of Crisalix in the Loudoun County area, NOVA Plastic Surgery can provide you with a better understanding of how a breast augmentation will look on your body.
The use of this technology during a consultation not only helps patients make an informed decision that they are comfortable with and visualize the results they desire, but also helps the patient answer another difficult question, "which implant size should I do?".  One of the most difficult decisions in considering a breast augmentation procedure is the size of the breast implant. In addition to our surgeon's recommendation, this technology provides our patients with the ability to help choose which breast implant size achieves the look they're searching for.
We ensure you receive the best possible service and love your new look by combining our plastic surgeons' expertise and the technology and tools we provide for our patients.
If you are considering a breast augmentation procedure, please contact us at (703) 574-2588 to book a consultation!