Posted June 09, 2014 in
News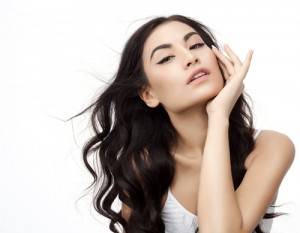 A Micro Laser Peel is a light, full-face laser peel that rejuvenates the skin and reduces the appearance of fine lines and wrinkles, age spots, hyperpigmentation, and uneven skin texture. It is a popular procedure because the high-tech laser system allows the surgeon to target specific problem areas or to treat the entire face, and it has less downtime than a full-strength laser skin resurfacing. Here are a few of the benefits of a Micro Laser Peel:
brightens skin

reduces appearance of fine lines and wrinkles

reduces appearance of superficial pigmentation issues such as some freckles and age spots

evens out skin tone

treats scars

treats keratosis

recovery time is only three to five days (as opposed to a week or more with laser skin resurfacing)

provides more precise and effective treatment than chemical peels or microdermabrasion

provides noticeable benefits within a few days of treatment

doesnt require anesthesia- just a topical cooling cream that minimizes your discomfort during the procedure

can be used on areas other than the face, including the chest, neck, and hands

treatment is customizable- you might only need one treatment, or you might need to come back for a few sessions, but your surgeon can create a treatment plan based entirely on your needs
As you can see, Micro Laser Peels are effective, precise, and flexible. They offer better results than older procedures like microdermabrasion, with less downtime. The procedure itself is done using a state of the art laser that removes the upper layer of the skin in the targeted area, encouraging new, fresh skin to form. This gives the skin a rejuvenated look, and since the damaged skin is removed, reduces the appearance of the problems listed above.
The recovery will include upping your sun protection for a few days, and applying a post-treatment cream to reduce peeling, itching, and dryness. Youll need to avoid soaking the area while you heal, and then after one week you can return to your regular workout routines. Your doctor will give you more detailed post-treatment instructions.
If you have any questions about Micro Laser Peels in Northern Virginia or would like to schedule a consultation, please call our offices at (703) 574-2588.