Posted July 17, 2013 in
News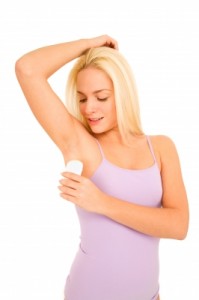 Botox for Sweating
Its mid-July in Northern Virginia, and its hot outside. If you are dressed in a suit during the day, or a dress shirt, or anything with sleeves you may be sporting the infamous underarm wet patches. Those sweaty spots on your clothes can cause embarrassment or a decrease in your confidence. So what, if anything, can you do about it?
Botox can actually treat sweating, so that you no longer have to face the summer heat with anxiety. By injecting Botox into your underarms (or even hands or feet) you can say goodbye to excessive sweating. Botox, onabotuliniumtoxinA, works by paralyzing the sweat glands so that you no longer produce sweat. The sweat doesnt get trapped inside your body or get diverted elsewhere, because youve inhibited your sweat glands from even producing it.
The results can last 6-7 months, which means that Botox is a low-maintenance treatment for excessive sweating. People who treat excessive sweating with Botox will start seeing results within 3-10 days. The procedure only takes about 10-15 minutes and you can go about your daily routine right away. Both men and women can be good candidates for Botox.
If combatting the summer heat is enough of a burden, why not eliminate the excessive sweating that goes along with it?
For more information on Botox for excessive sweating, please contact NOVA Plastic Surgery at 703-574-2588.