Posted June 24, 2013 in
News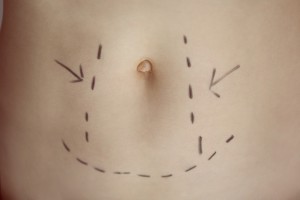 5 Reasons for Choosing a Tummy Tuck
1. Significant weight loss or pregnancy has left behind loose skin.
2. To do away with old scars from past surgeries.
3. To eliminate the appearance of stretch marks.
4. Tighten abdominal muscles that have been permanently stretched or separated (often due to pregnancy).
5. Improve self-confidence and gain a more positive self-image.
A tummy tuck is a highly customizable procedure, giving the plastic surgeon the opportunity to achieve the best results for each individual patient. It is an effective way to contour, flatten and shape your abdomen and can correct muscles and excess skin that are unresponsive to diet and exercise. After having the procedure, patients find renewed self-confidence to wear form-fitting clothes and bathing suits.
The best candidates for tummy tucks are those who maintain a stable weight and are generally in good health. They can be performed on both men and women.
If you're considering a tummy tuck and would like to know your options, please contact NOVA Plastic Surgery to schedule a consultation.