Posted February 03, 2014 in
News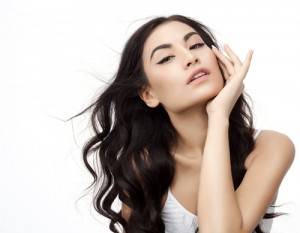 What you put on your skin in terms of skin care is crucial when it comes to maintaining the health of your skin and fighting the signs of aging. Cosmetic procedures, both surgical and non-surgical, can also help reverse the visible signs of aging. However, what you put into your body can have just as big an impact on your skins health as what you put on it or have done to it. Weve given you 10 excellent foods for skin care health, and here are five more:
1. Avocados. Avocados contain beneficial vitamin E, as well as biotin, which helps prevent dry skin. It also contains vitamin A, which helps the skin shed dead cells. The natural oils in avocados contain antioxidants that help cells fight free radicals, which are environmental particles that damage skin. A great bonus is that the beneficial fats in avocados also help promote healthy hair, nails, as well as brain and heart health.
2. Tomatoes. New studies are showing that the lycopene in tomatoes can help prevent sunburn! Lycopene and carotenoids in tomatoes are antioxidants that help prevent damage from free radicals. Unlike a lot of other fruits and vegetables that are best eaten raw, lycopene levels are actually increased in cooked tomatoes than in raw. The sunburn protection is also increased when the lycopene is combined with the consumption of olive oil.
3. Eggs. Eggs contain biotin, a vitamin that protects against dry skin. They also contain choline and lutein. Choline is a member of the vitamin B family that builds up your protective cell membrane. Lutein protects skin elasticity, as well as functioning as an antioxidant that protects against free radicals.
4. Beets. Beets increase lymphatic health, which in turn increases the bodys ability to remove waste products. This gives your skin a brighter, more vibrant look. Beets also increase oxygen levels, increasing nourishment levels in skin cells. Some research shows that beet consumption can increase the strength of the skin, which can help decrease the appearance of cellulite.
5. Red Cabbage. Red cabbage contains phytonutrients (some similar ones to those found in blueberries) that fight wrinkle formation and hyperpigmentation formation. It also contains antioxidants that fight free radical damage, including vitamin C at six times the levels of those in green cabbage.
Just increasing your levels of fruits and vegetables and other whole foods can have an excellent effect on your health, and the bonus is that your skin will show improvements! If you have any questions about your skin care regime or skin care in general, please call our Northern Virginia offices at (703) 574-2588.