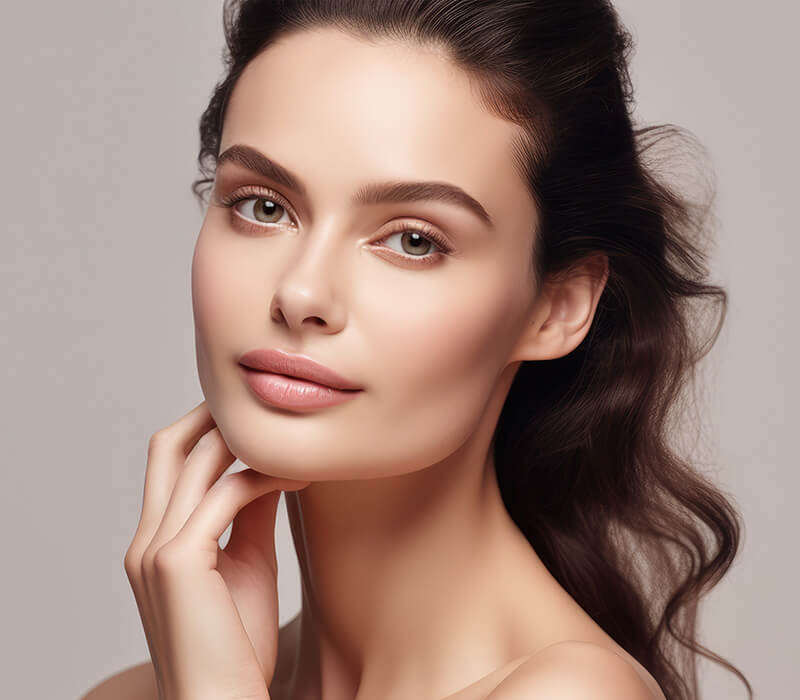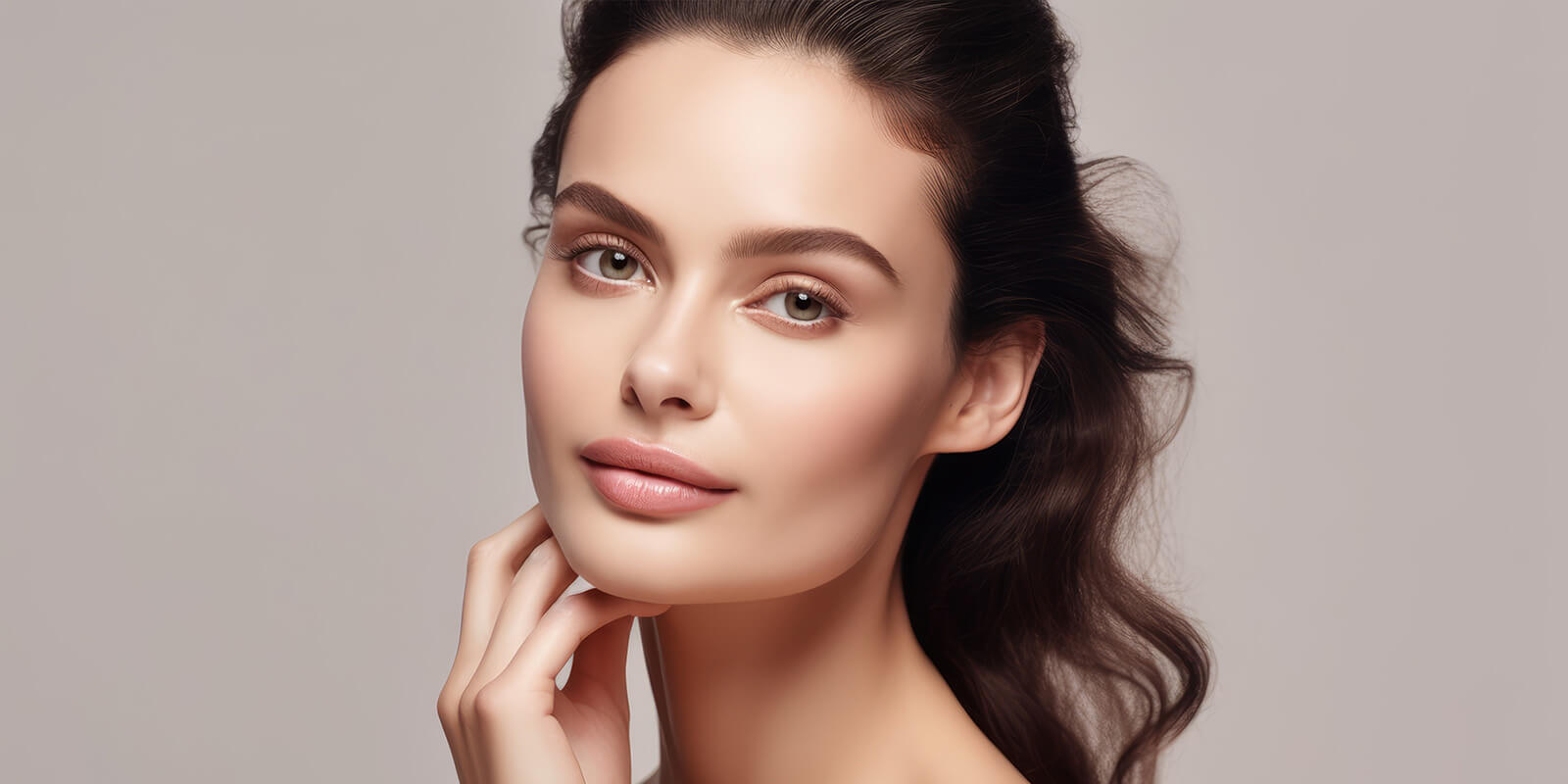 Welcome to Our SkinCeuticals SkinLab™

---
SkinLab™ NOVA
SkinLab™ NOVA is the fruit of the partnership between NOVA Plastic Surgery and Dermatology and SkinCeuticals.
Together, we are taking the guesswork out of skincare. Our SkinLabs™ are staffed with certified Physician Assistants and Master Aestheticians and supervised by our Board-Certified Plastic Surgeons.
SkinLab™ is an excellent choice for someone looking for a true medical experience outside the doctor's office. Our treatments are plastic surgeon-approved and supervised.
Location:
44725 Thorndike Street
Suite R104
Ashburn, VA 20147
---
Discover Our SkinLab™ Signature Services
Available exclusively at SkinCeuticals SkinLab™ locations, SkinLuxe is a personalized medical facial to nourish and repair your skin. Performed by medical professionals, SkinCeuticals skincare treatments give you clinical results.
60 MINS
---
SkinCeuticals SkinSmooth
SkinSmooth is a personalized, targeted exfoliating treatment that smooths and softens rough, uneven skin tone. By combining LED light, Phyto Corrective Gels, and exfoliating acids, experience refreshed and smoother skin that will shine on any occasion.
30 MINUTES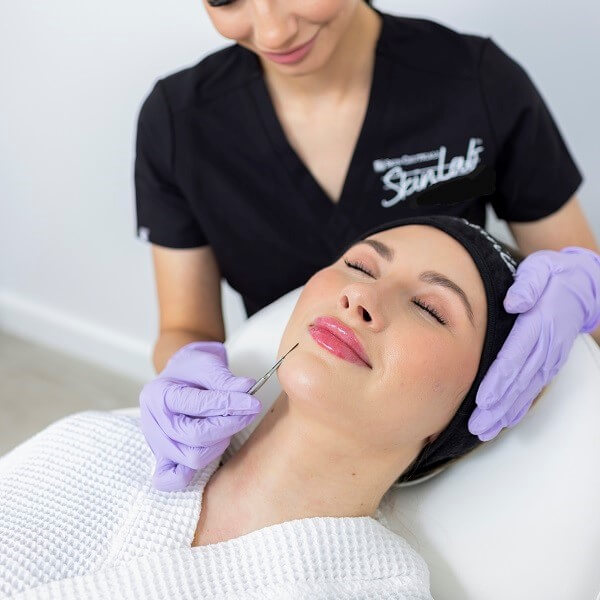 ---
Achieve brighter and healthier skin texture and tone with SkinLab™ 's SkinBright. This treatment combines the power of the HydraFacial® with the MicroPeel for clearer skin all year long. SkinBright is perfect for seasonal concerns and routine maintenance.
45 MINS
---
SkinCeuticals SkinFirm
Address wrinkles and reduced firmness with SkinCeuticals SkinFirm. This rejuvenating treatment combines microneedling and hydrating B5 gel to restore tighter, more youthful-looking skin.
45 MINS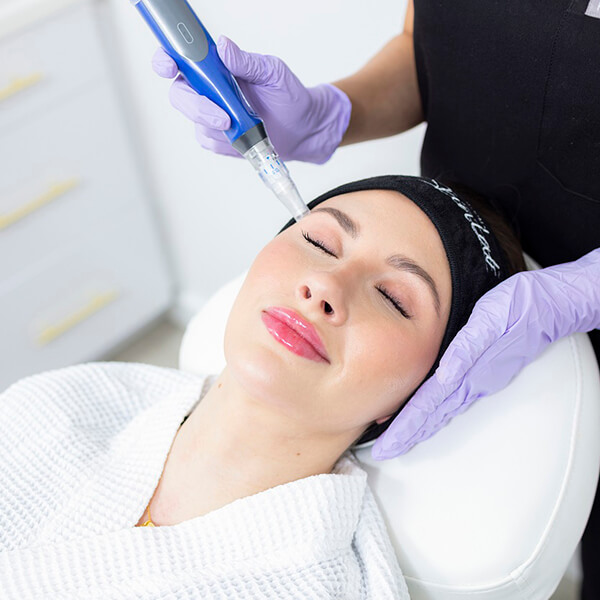 ---
Beautify your skin by targeting congested and blemished skin with SkinClear. This LED micropeel is combined with a clarifying clay mask that helps to decongest pores, prevent breakouts, and provide clearer, better-textured skin.
30 MINS
Learn More About SkinCeuticals Products
---
Please contact SkinLab™ NOVA to learn more about pricing and what you can expect from your treatment.
---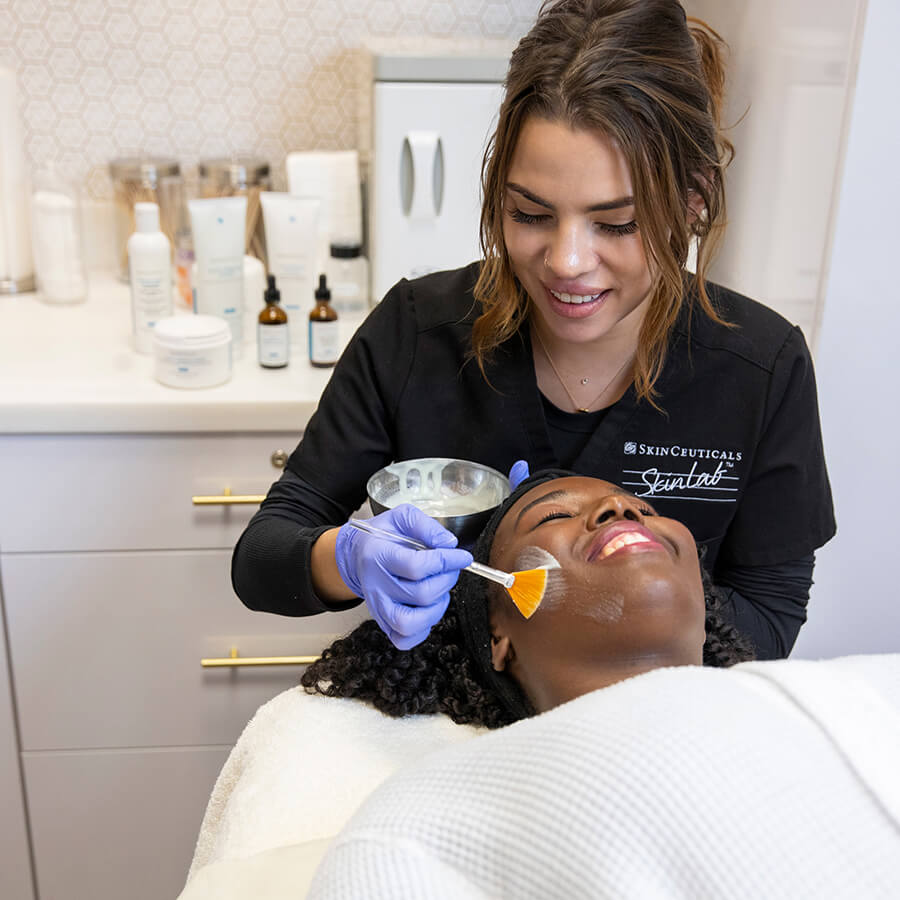 Shopping for SkinCeuticals Has Never Been Easier
With NOVA Plastic Surgery and Dermatology's online SkinCeuticals store, you can purchase your favorite SkinCeuticals products from the comfort of your home! Never run out of the skin care products you rely on to maintain your youthful and healthy glow.
Benefit Even More From These Cosmetic Treatments
Neurotoxins (BOTOX® Cosmetic, Dysport®, and XEOMIN®)
Neurotoxins like BOTOX® Cosmetic, Dysport®, and XEOMIN® smooth unwanted lines and wrinkles across the face that result from repeated muscle movements. Restore smoother, more youthful skin and prevent additional lines and creases.
---
Address age-related volume loss and augment naturally thin facial areas using injectable dermal fillers. These simple treatments plump thinning areas beneath the skin using hyaluronic acid-based substances that attract and maintain moisture.
---
Microneedling treatments stimulate rapid collagen production by creating a series of superficial micro-injuries to the skin. By penetrating the surface with thin needles, you can address irregular skin tone and texture, acne scars, fine lines, stretch marks, and more.
---
Enjoy the perks of "prejuvenation" with MOXI®. MOXI® laser treatments rejuvenate the skin by stimulating collagen and improving your skin's health, strength, and overall quality. This treatment addresses present concerns and prevents future wrinkles for healthier skin that lasts. Unlike some other laser treatments, MOXI® is safe for all skin tones, including darker tones, and presents no risk of potential hyperpigmentation.
---
Even out skin tone and reduce hyperpigmentation concerns, including red and brown spots, rosacea, acne, pigmented lesions, and facial blood vessels, using BroadBand Light (or BBL™) therapy. BBL™ uses light energy to stimulate collagen and beautify the skin.
---
The Lutronic Genius® RF Skin Tightening system combines the benefits of microneedling with radiofrequency energy to treat the deepest layers of the skin. This advanced system stimulates
collagen and elastin production to tighten skin, improve skin texture, and soften wrinkles. Genius® RF Skin Tightening uses ultrafine needles to penetrate the skin's surface to create controlled micro-wounds; radiofrequency heat penetrates these channels to stimulate the deepest layers of the skin precisely and consistently. Unlike other ablative treatments that compromise the outermost layers of the skin, Genius® RF leaves the epidermis intact for faster healing and can be repeated every four to six weeks for optimal results. Treatments are customized for age, skin type, sun exposure, area of the body, tissue thickness, and depth.
---